2017 Spa Francorchamps – International C Show
Perlita AT (SMA Magic One x Penelope KA) was gold champion yearling filly and best in show at her very first show!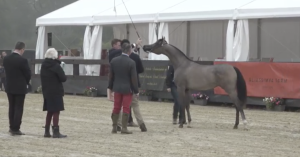 Amaya AT (Fadi Al Shaqab x Ava) won her class and ended up being the silver champion junior filly.
Orla Turnia (Shanghai EA x Orlanka) was awarded the silver champion senior mare and "best head" titles.
And finally, Al Thumama stud was awarded the title of Best Breeder!
Thank you so much to Tom Oben and the entire Obi Training Center team for all your hard work!!